Ayatollah Milani's visit to the holy city of Qom, Iran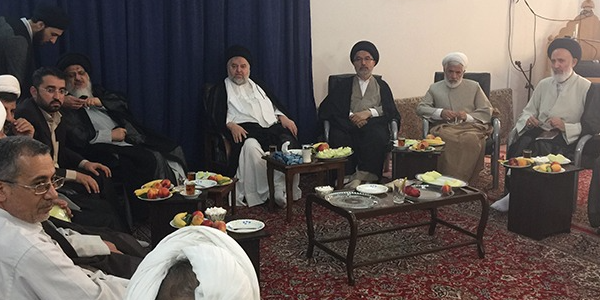 Ayatollah Sayyid Fadhel Milani partook in two short visits to the holy city of Qom, Iran.

Although the main aim of both visits were to pay homage to the daughter of Imam Musa al-Kadhum (a.s), the Lady Fatima Ma'suma (a.s), whose shrine is based in the centre of the city, Ayatollah Milani engaged in many meetings, the most important of which was to chair the meeting with the organisational bodies who are helping in the arrangements of the ceremony which is due to take place within the next few weeks, aimed at commemorating the Fortieth anniversary of the Grand Ayatollah Sayyid Muhammad Hadi Milani. Further details shall follow in due course.

The second visit comprised of meetings with Grand Ayatollah Wahid Khorasani. During the meeting, Ayatollah Milani reported to Grand Ayatollah Khorasani about the academic and social activities which are taking place in the UK. The Grand Ayatollah blessed such work and prayed to the Almighty Allah (swt) for the future success and increase of such activities.